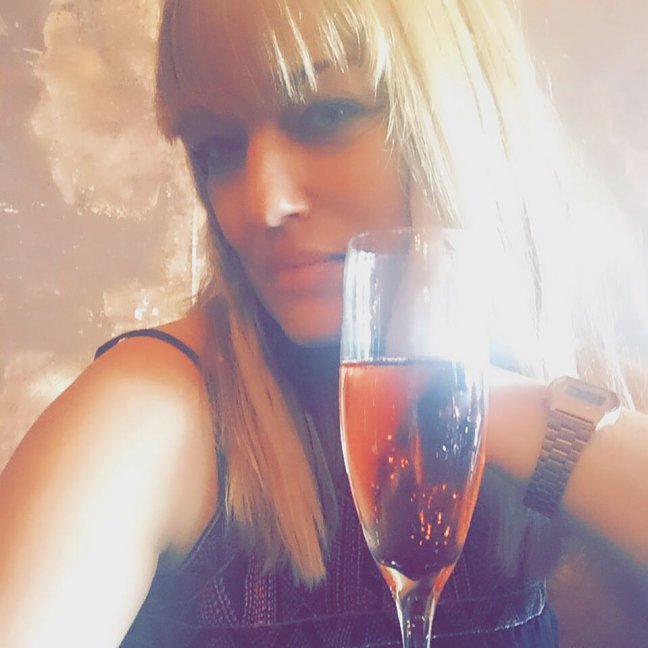 Hello, I'm Sylvie. I was born and raised in Germany, in a small, medieval town complete with cobblestones, Gothic cathedral and crumbling castles on green hillsides. I came to California to learn to surf and get a degree in Journalism and decided to stay. Los Angeles is my adopted home. I love its contrasts, cultural and otherwise. I love its rooftop lounges and canyon hikes, its proximity to the Mojave Desert and beaches, the fact that nothing ever stays the same – except for traffic. At heart I'm deeply European and travel there as much as possible. But what I bring back in experience I integrate into life in LA and vice versa. I'm always looking for beauty and adventure, for the unique, for a compelling story. I'm as at home in a luxury resort as in a tent. I embrace the high brow and the low brow. I love being part of Virgil James, because it reflects my lifestyle and values: authenticity and quality, creativity and freedom to be who you are. Don't hesitate to give me a call or send me an email if you're interested in learning more about our products.

I grew up surrounded by...
rollings green hills and wildflowers, crumbling castles, mysterious, dark forests, and Gothic cathedrals.
As a child, my favorite thing to do was...
Explore the forests with my Dad or Grandpa. And fairytales! Both made up their own fairytales of magical places and taught me to love ancient books, mythology and old, forgotten languages.
I start my day...
with a delicious almond milk latte, reading the headlines on my Iphone while listening to the birds outside. I'm very picky about espresso. I've been trying to replace my phone with a couple minutes of meditation! So far no success.
My favorite research technique is...
just being alive and observing everything. Listening, watching and storing it all away for later use and ideas. And, of course, the Internet, social media, loads of magazines and books. I'm an information sponge.
I am at happiest when...
I'm having an aperitif before dinner in my parents' garden, reading in bed with my son asleep, lounging by a pool with nothing to do but laze with magazines or go for a swim... It's small things that make me happiest. As opposed to excitement, happiness is more quiet and deeper.
Right now I'm reading...
I tend to read several books at once. I'm reading "Karate-Do: My Way of Life" by the founder of modern karate, Gichin Funakochi. Also "Although Of Course You End Up Becoming Yourself: A Road Trip with David Foster Wallace" by David Lipsky. And "The Vegetarian," an erotic/violent/crazy South Korean novel about a woman who thinks she's turning into a tree.

My dream car is...
a sexy James Bond style Aston Martin DB5.
My go-to-note-taking tool is...
A pen and black leather-bound Moleskine book. It's a successor to the one used by Ernest Hemingway, one of my alltime favorite writers.
My favorite country is...
I'd have to pick Italy, although the choice is almost impossible. Runner up: Costa Rica. Italy impressed me as a small child and I've been so, so many times, it feels like a family. I love its people, lifestyle, cities, culture. My favorite area is Calabria with its steep cliffs and tiny towns clinging to the rocks above the sea.
My favorite book is...
Tropic of Cancer by Henry Miller. It's set in Paris in the late 1920s and early '30s. It was banned for a while. I wouldn't recommend it to just anyone.
The writer I most admire is...
Henry Miller. He lived on his own terms, intensely. He traveled, indulged and did pretty much whatever he wanted.
My next vacation will be...
I just got back from Tulum on the Riviera Maya, so next? Europe. I'm going to spend a week in Sardinia with my family.
One thing every kid should have is...
not a thing but time to be outside in nature as much as possible, running in the grass, climbing trees, playing in the sand and sea, wading in creeks.
I am most creative...
early in the morning when the world feels fresh and unspoiled, and very late at night when darkness has blanketed everything in quiet repose.
In every destination I make sure to visit...
the secret nooks and crannies, the places where the locals hang and eat, the big famous sights at odd hours when the crowds haven't descended. I also love to see cemetaries in different places around the world; not due to morbid fascination but rather artistic appeal and their melancholy solitude.
I collect...
crystals, feathers and rocks. Sounds very hippie, I know. I also collect shoes and books. Countless books, ideally the vintage edition if it's a classic.
When I work I listen to...
Morning Becomes Eclectic. And then NPR for the rest of the day. When all that talking gets tiresome, iTunes (Stereolab, Eric Satie, Neil Young, Tame Impala, Ty Seagall, Pink Floyd, Debussy).
My personal grooming regimen is:
pretty simple: A gentle Swiss cleansing face foam by Biodroga, some kind of serum, rosewater toner, ayurvedic Himalaya Energizing Face Cream or Biodroga Golden Caviar when my skin feels more dry. I let my hair air dry and use sea salt spray and and Alfaparf oil from Italy to give it texture. The only body lotion I can tolerate is Biotherm Lait Corporel Anti-Drying Body Milk with Citrus Extract. I will never leave the house without a nude or light plum-colored lipstick and Diorshow mascara, but otherwise I don't wear a lot of makeup.
The era I'd most like to live in is...
the Swinging Sixties. The fashion, music, film, political changes. Volatile and sexy.
If I wasn't a writer...
I'd want to be an art curator or secret agent. Well, secret agent was my plan growing up. I'd be good in the CIA. I'm an observer and I can blend in.