Explore the LA Arts District
We consider ourselves artists and explorers at heart, and you find that spirit distilled into all of our Collections. While we love to travel, we're always happy to come home and find inspiration in our very own backyard, especially – lately – in the downtown arts district. It's such a fun and thriving place with exceptional things happening. So whether you're an Angeleno looking for a new adventure in your own city or a jetsetter spending the weekend in Lalaland, here's your must-do guide for where to hang now in Los Angeles.
The renaissance of DTLA and resurgence of the arts district have been roughly a decade in the making. It's not dissimilar from what other cities in America, and really worldwide, have been experiencing. It's just that seeing the fruit of these efforts up close feels like an unexpected, long-delayed victory, kind of like how we feel at Virgil James sometimes.
Now the industrial and rough-around-the-edges area around One Santa Fe has become a full-fledged neighborhood where one doesn't just stop by for dinner or lunch but can spend an entire day exploring. It's one of the city's most creative and happening hoods with haute fashion and socially conscious style, innovation in design and crafts, good eats, cocktails, people watching and a cosmopolitan atmosphere. It's definitely our kind of place. So put on your coolest outfit for a day in this see-and-be seen scene.
One Santa Fe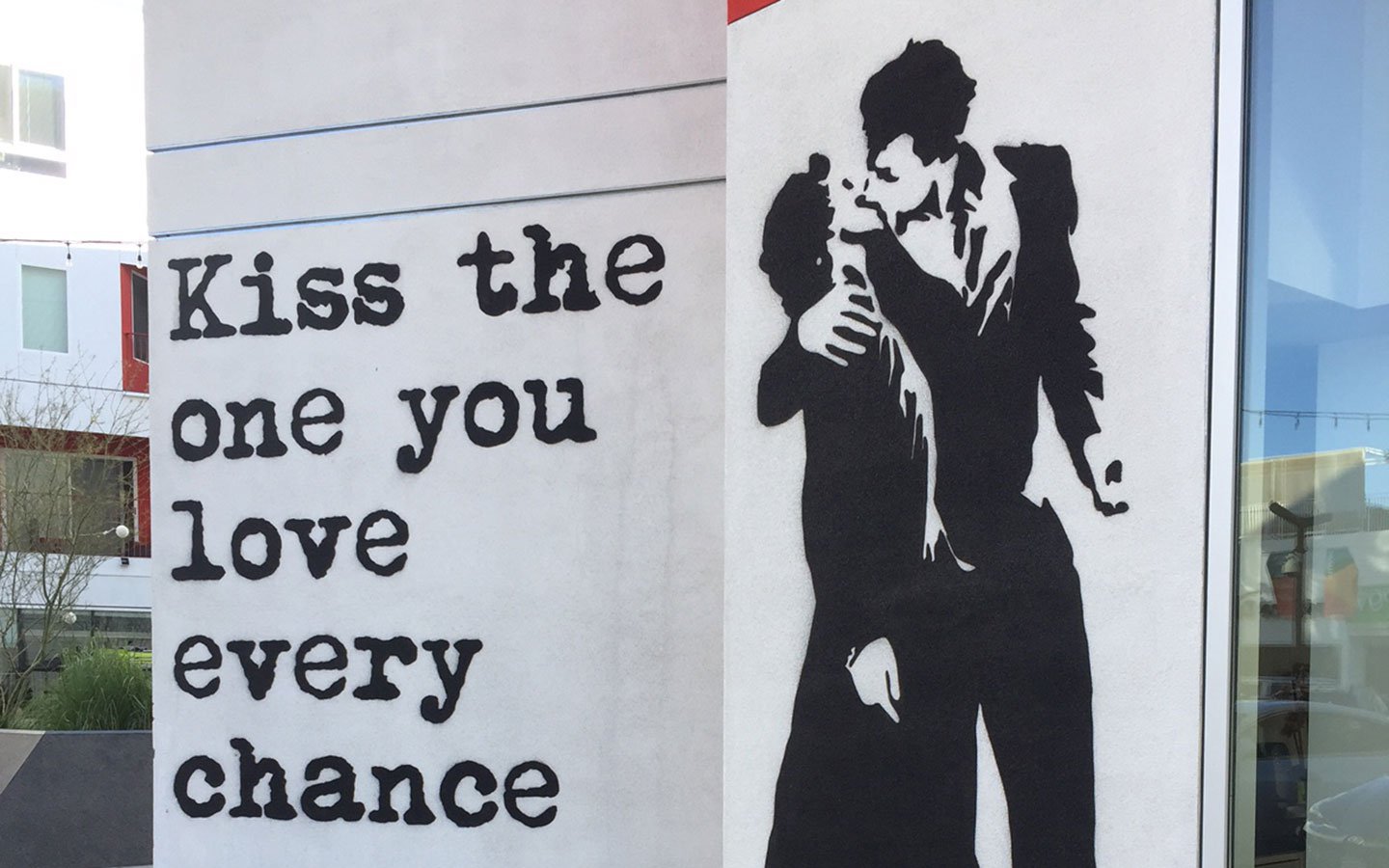 One of the most Instagrammed walls in LA by street artist WRDSMTH
One Santa Fe retail space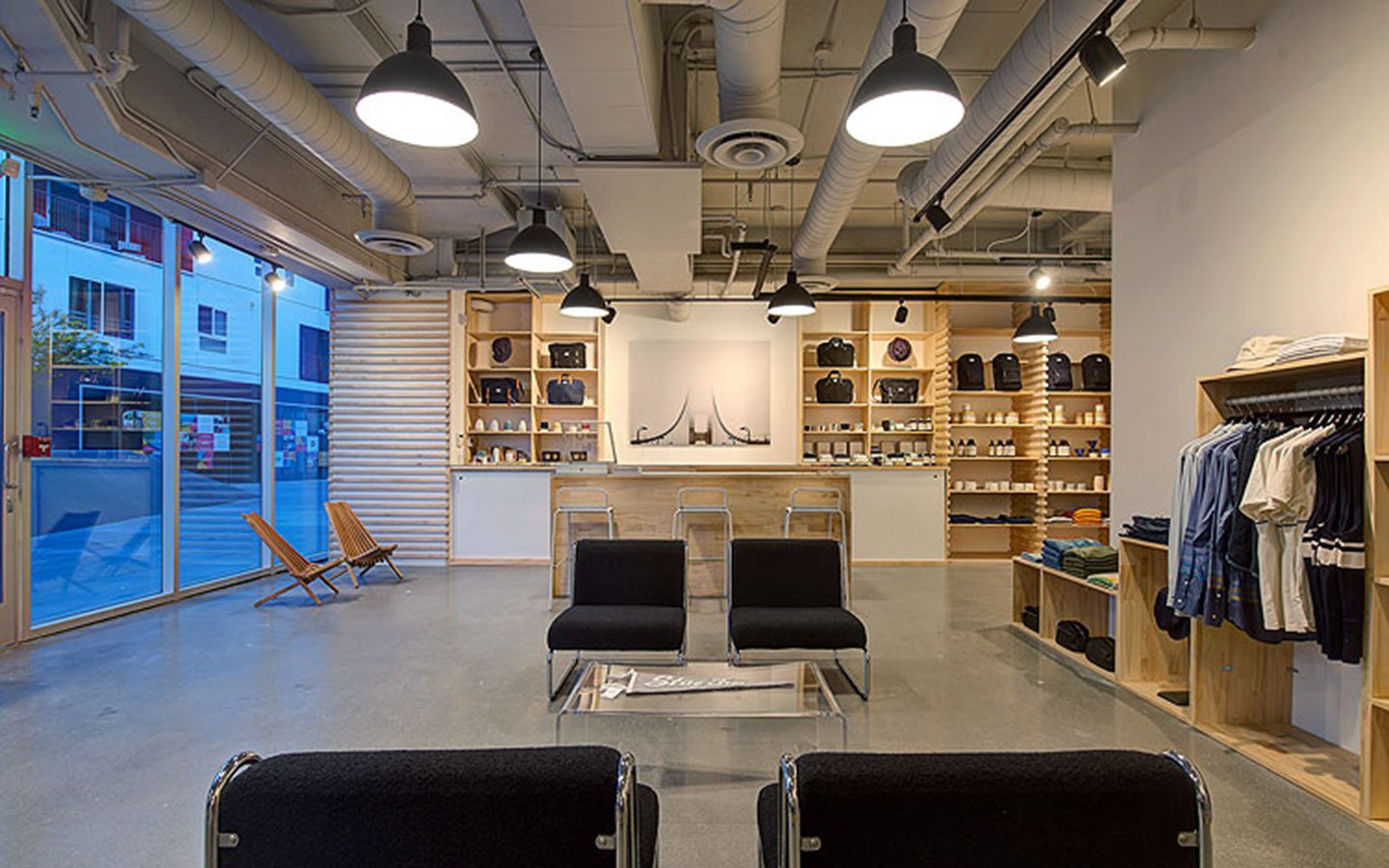 Wittmore Arts District: our kind of store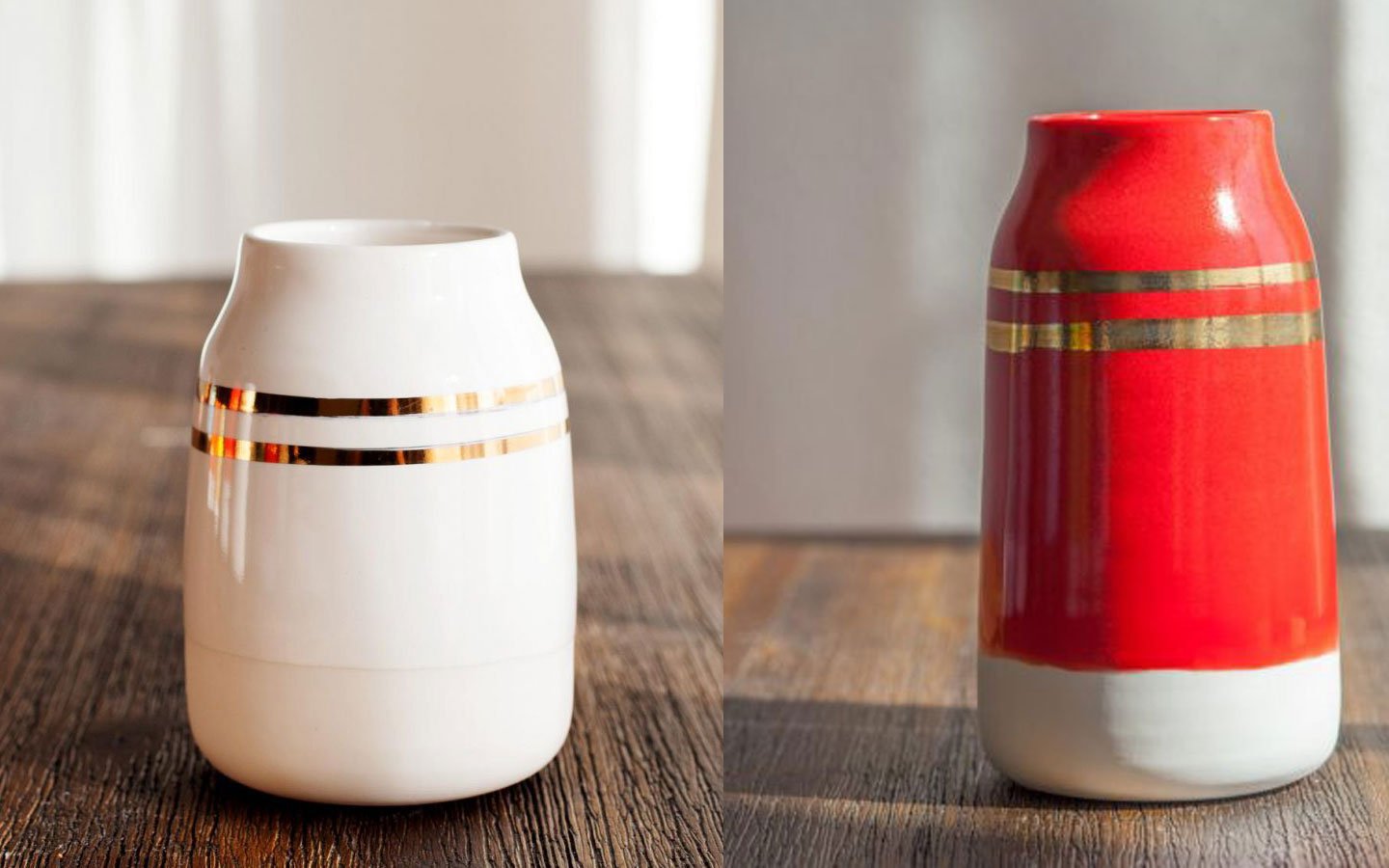 Robert Siegel Handmade handcrafted vases
Opened in 2014, One Santa Fe is a mixed-use apartment community in the formerly strictly industrial Arts District. The space — the longest building in Los Angeles — is a playground for foodies and fashionistas hot on the heels of gentrification around the city. You can start your exploration with an iced Bulletproof Coffee, a concoction of black coffee, grass-fed butter and "Brain Octane oil", an 8-carbon fraction of medium-chain triglyceride oil. How does it taste? Strong and a bit oily. This trendy new miracle coffee is supposed to do wonders for your health and metabolism.
A pop-up dry flower bar is beckoning with lovely self-made bouquets. Murals are begging to be instagrammed. Immaculately curated indie retailers are tempting with objects of beauty. We cannot resist extraordinary objects and here we found plenty such as the gorgeous housewares and clothing at The Voyager Shop. Their mission is to collect and curate "exceptional items from around the world, from a Californian perspective. Think those minimalist, handmade ceramics everyone is buying up these days; also abstracted, unconventional jumpsuits from Sweden; cool men's shoes oozing authentic, age-old American craftsmanship... Much to love.
Upscale men's boutique Wittmore is all about minimalist, "culture current" (their words) and avant-garde clothing and objects, and they have this cool pop-up shop-within-the shop concept. Like us, the brainchild behind the store, founder Paul C. Witt, is all about "extremeenthusiasm" as it pertains to objects and design — handcrafted Weiss watches; made in Los Angeles, minimalist local, small-batch pottery creations by Robert Siegel Studio; handmade Italian credit card cases. We approve the focus on craftsmanship with both a local and international angle.
Art of Life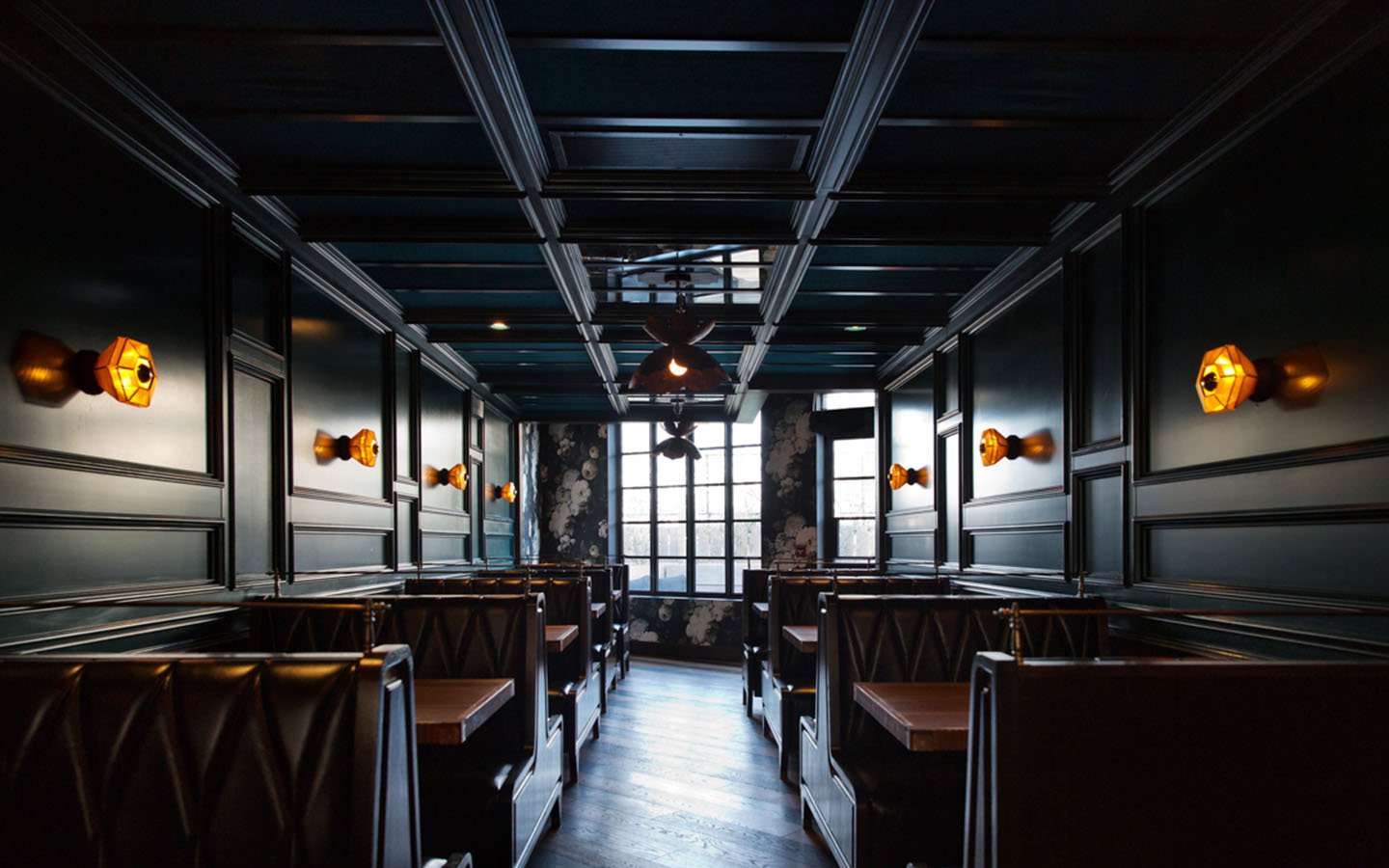 Westbound Bar, where the bartender mixed us some customized craft cocktails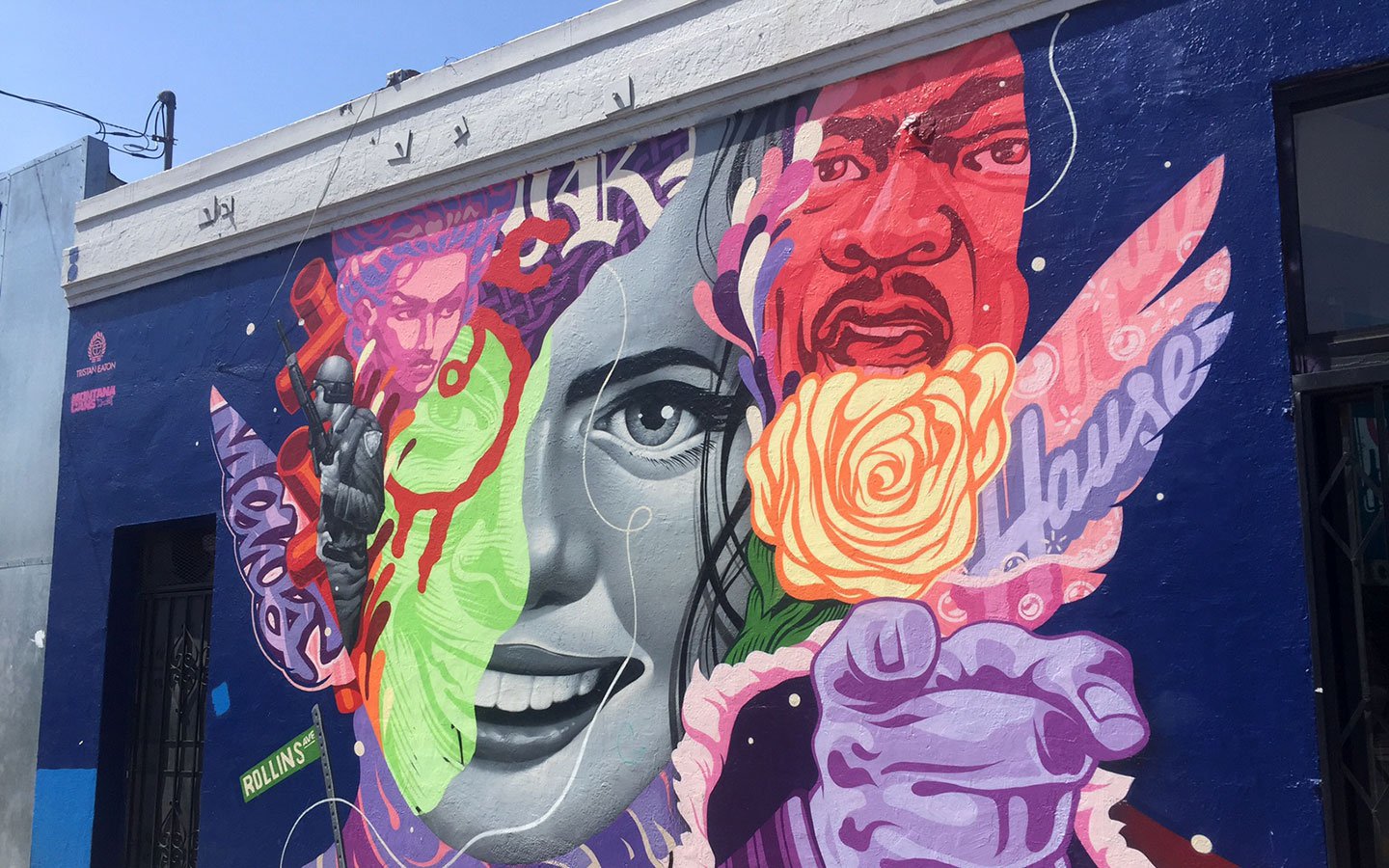 Iconic piece by California street artist Tristan Eaton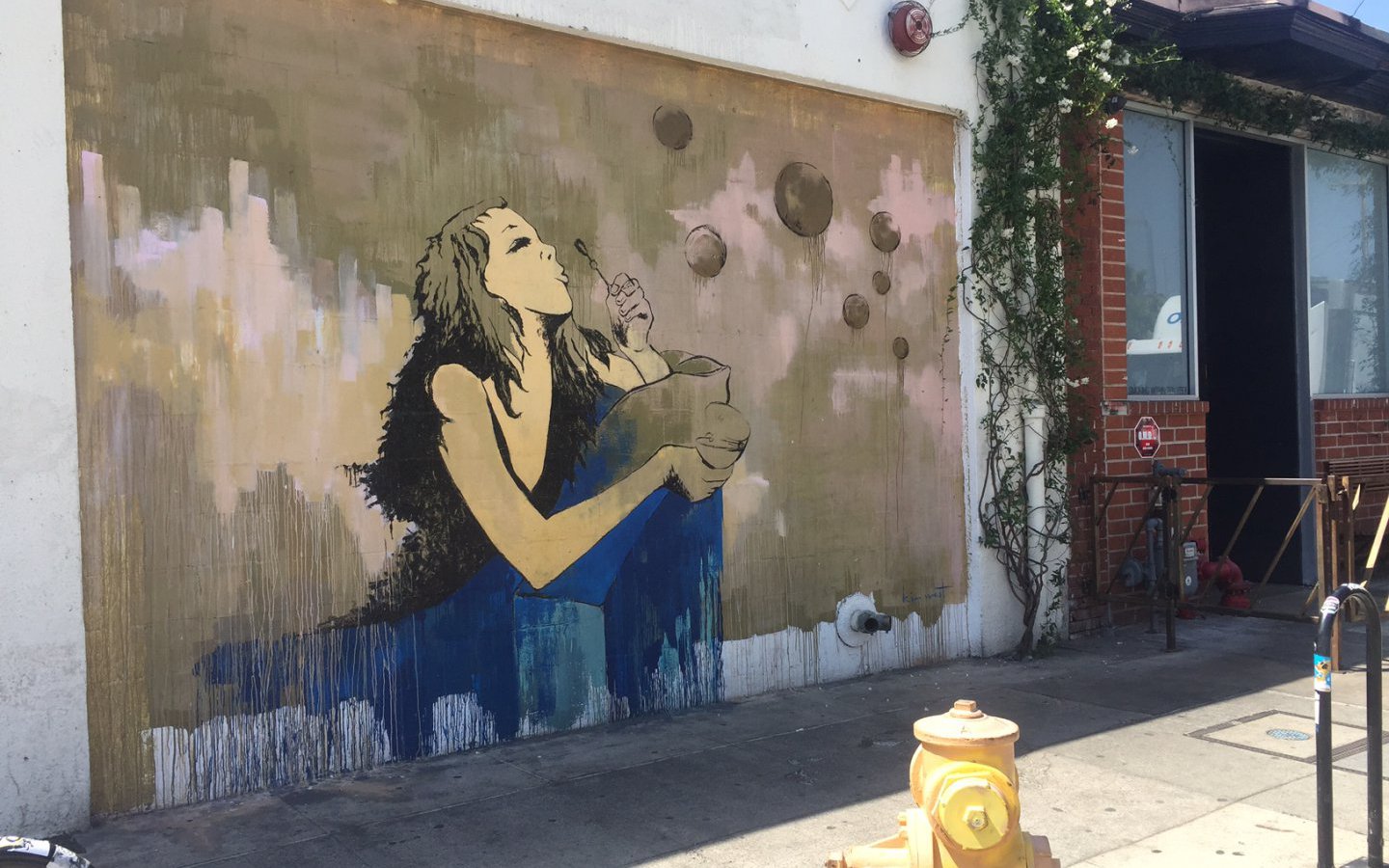 The One with the Bubbles by artist Kim West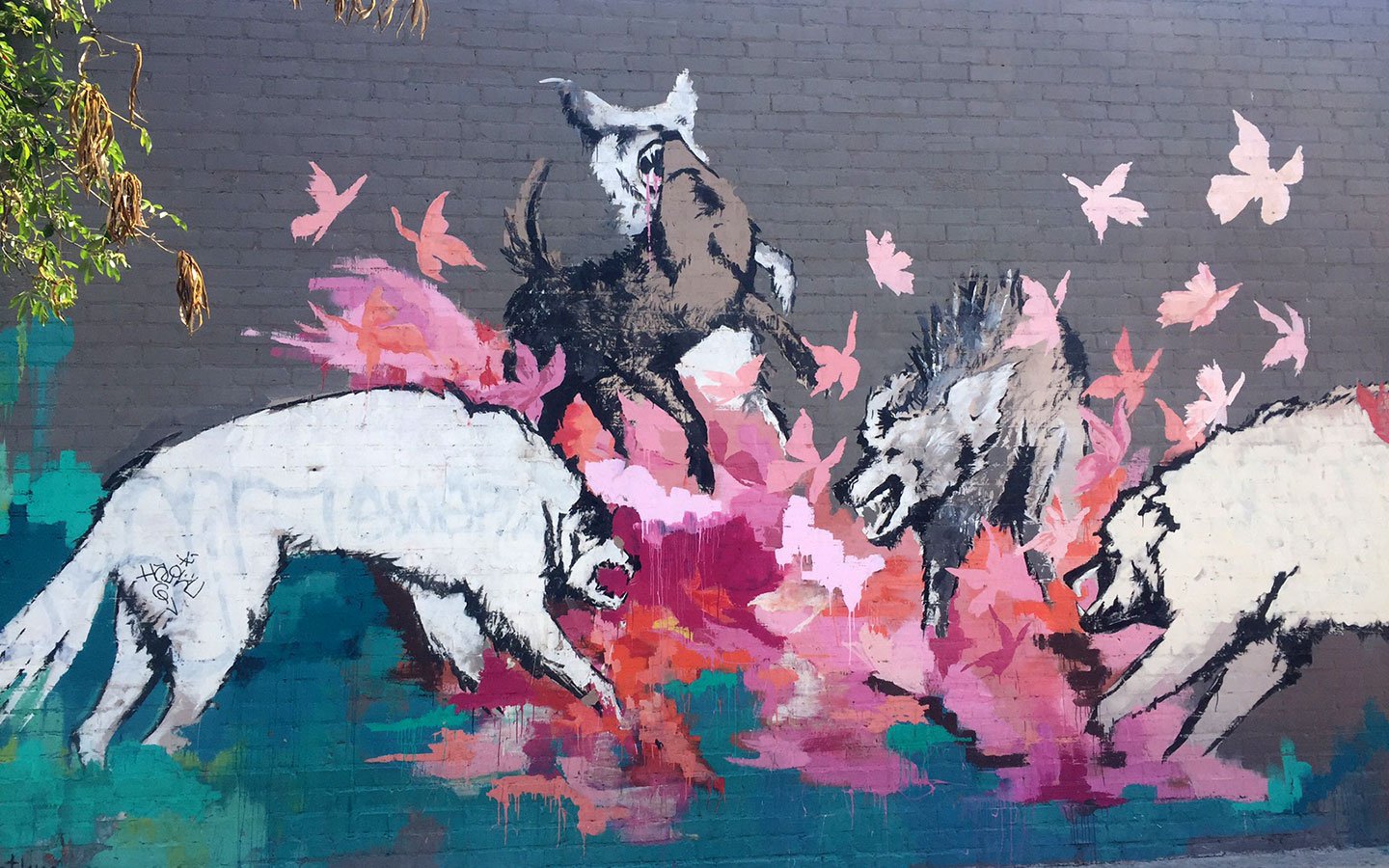 Coyotes and Butterflies by Kim West: a favorite photo shoot backdrop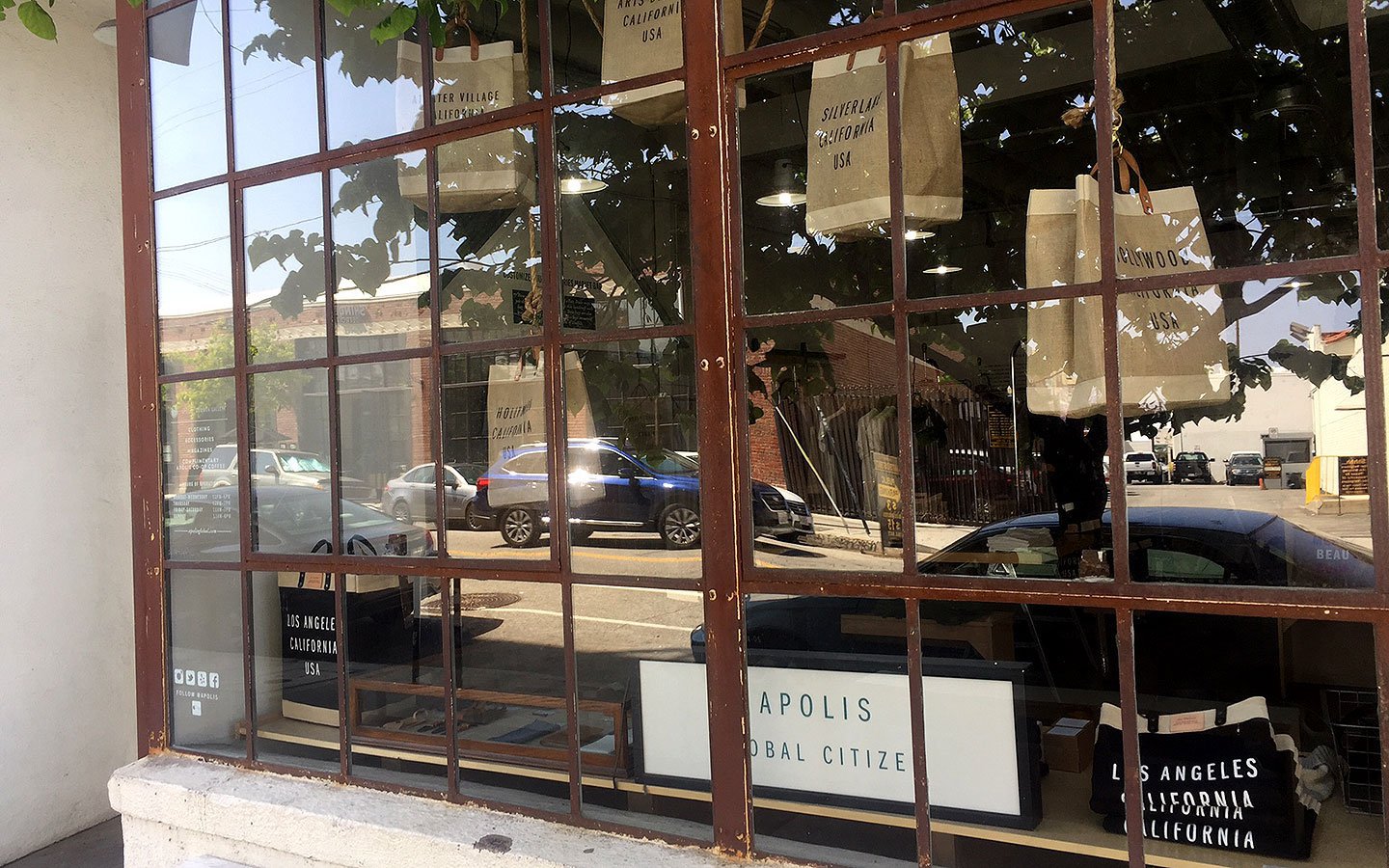 Socially conscious Apolis whose mission is to help bring about social change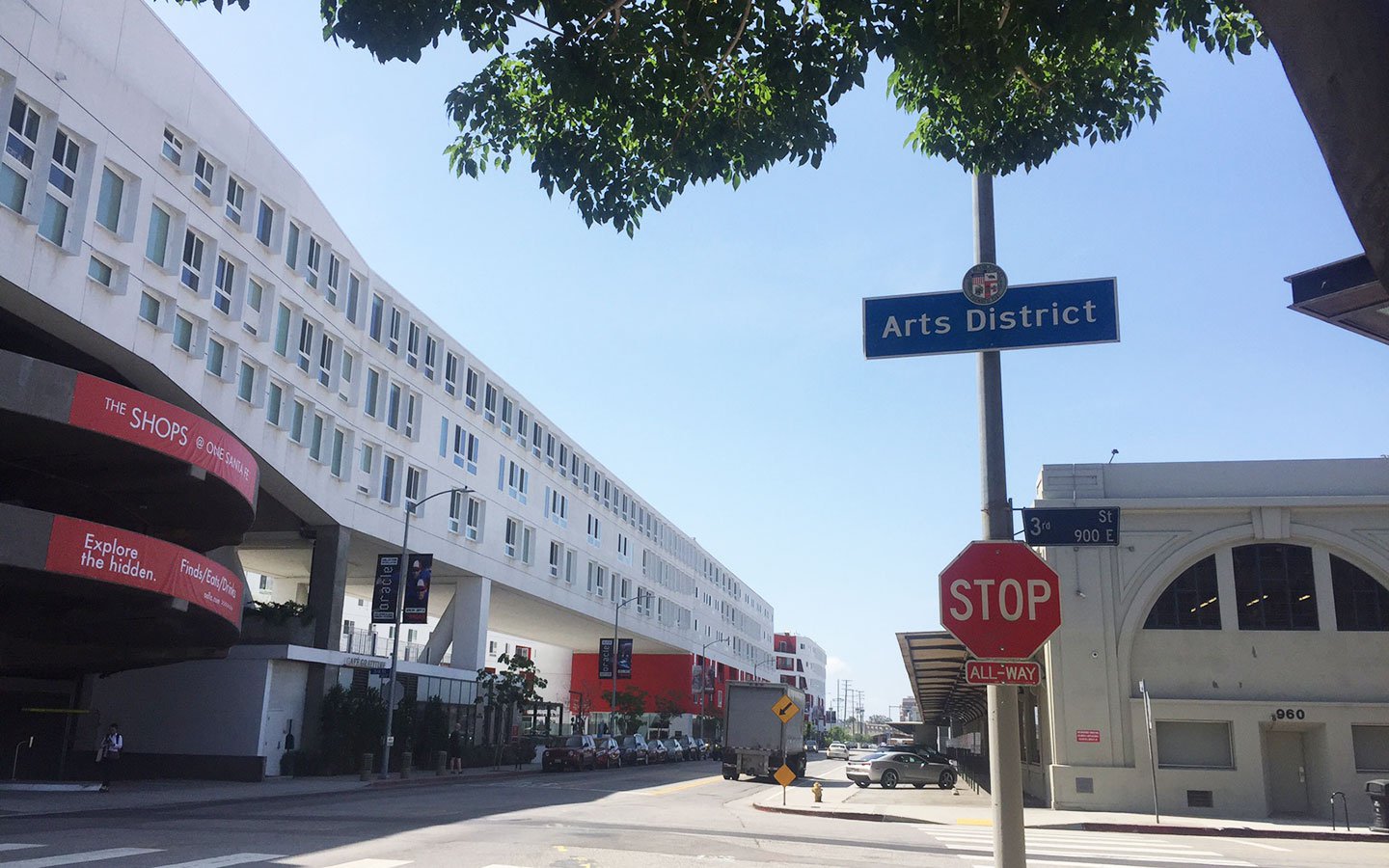 Welcome to the Arts District!
Ever in search of inspiration, we whiled away an hour at specialty bookstore Hennessey & Ingalls, which focuses exclusively on design, photography, fashion and architecture. We applaud that an independent, family-owned bookstores can survive these days. They have huge collections on artists including out-of-print and rare books that might cost you a few thousand dollars but will be owned by pretty much only you.
After you've nurtured the soul, feed the palate with some artisanal ice cream at Brooklyn-originated Van Leeuwen Artisan Ice Cream. A must: pistachio and rose with cake. Divine. Or go for a sexy craft cocktail at Westbound, a groovy spot with bar and bites reminiscent of a luxurious vintage railcar. We had a great convo with the heavily tattooed bartender about the slippery definition of the word "sweet" when it comes to cocktails, and he created for us our very own dream libations, one with Cassis that tasted like actual currents from our childhood, and one with trendy but delish Aperol and curacao. These libations had no names. They were completely custom. It's the Virgil James way.
Once you venture off the Yards shopping complex at One Santa Fe, you must check out Hauser & Wirth and Apolis: Common Gallery. Apolis means "global citizen," and we appreciate the company's dedication to help create social change, based on the notion that people live "better lives when they are given equal access to the global marketplace," whether it involves wares from local LA craftsmen, or folks in Peru or Bangladesh. Shop for hipster hemp utility aprons, boiled wool alpaca blazers and cotton indigo from historic mills. They also have art shows.
Hauser and Wirth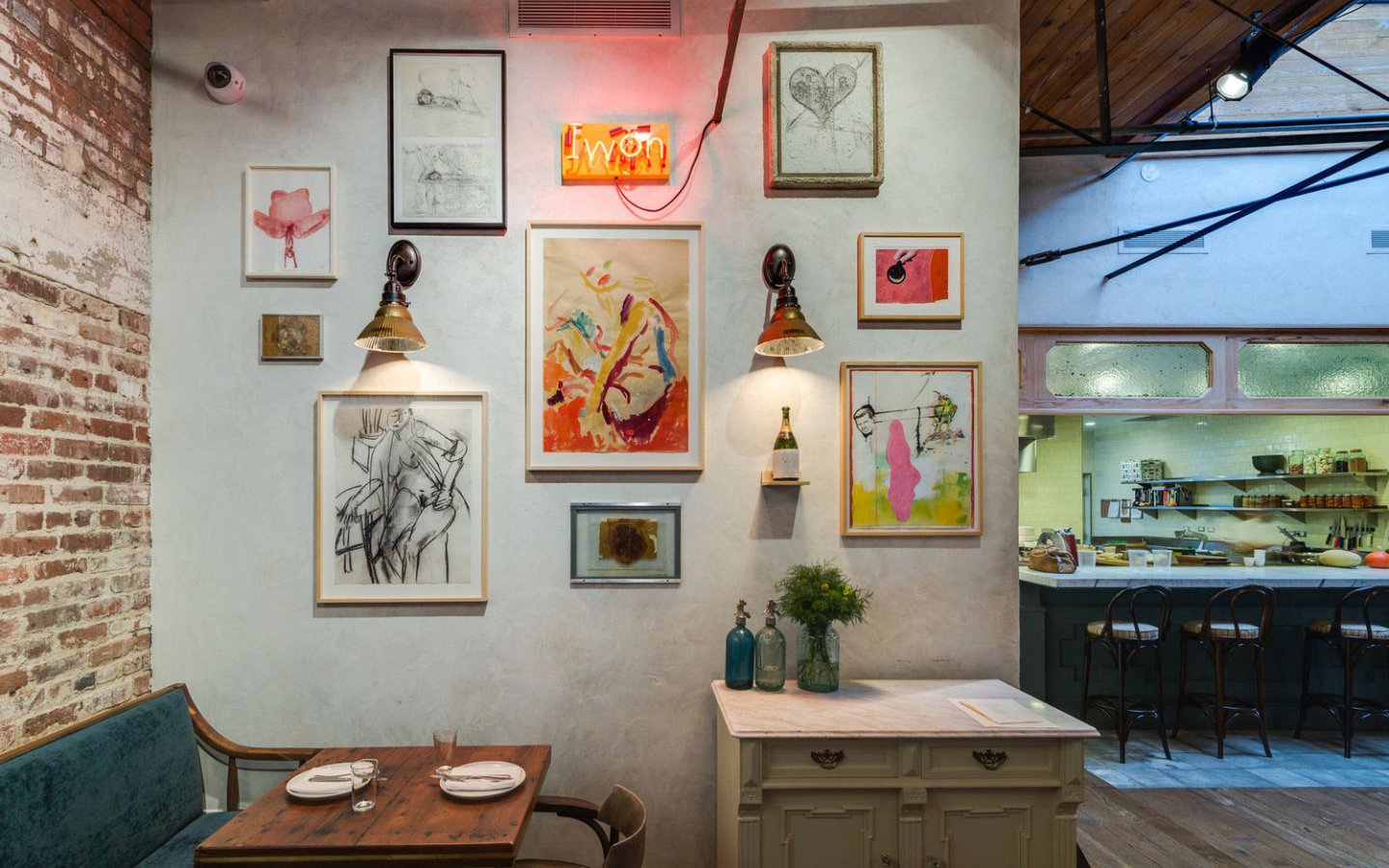 Delicious eatery Manuela at Hauser and Wirth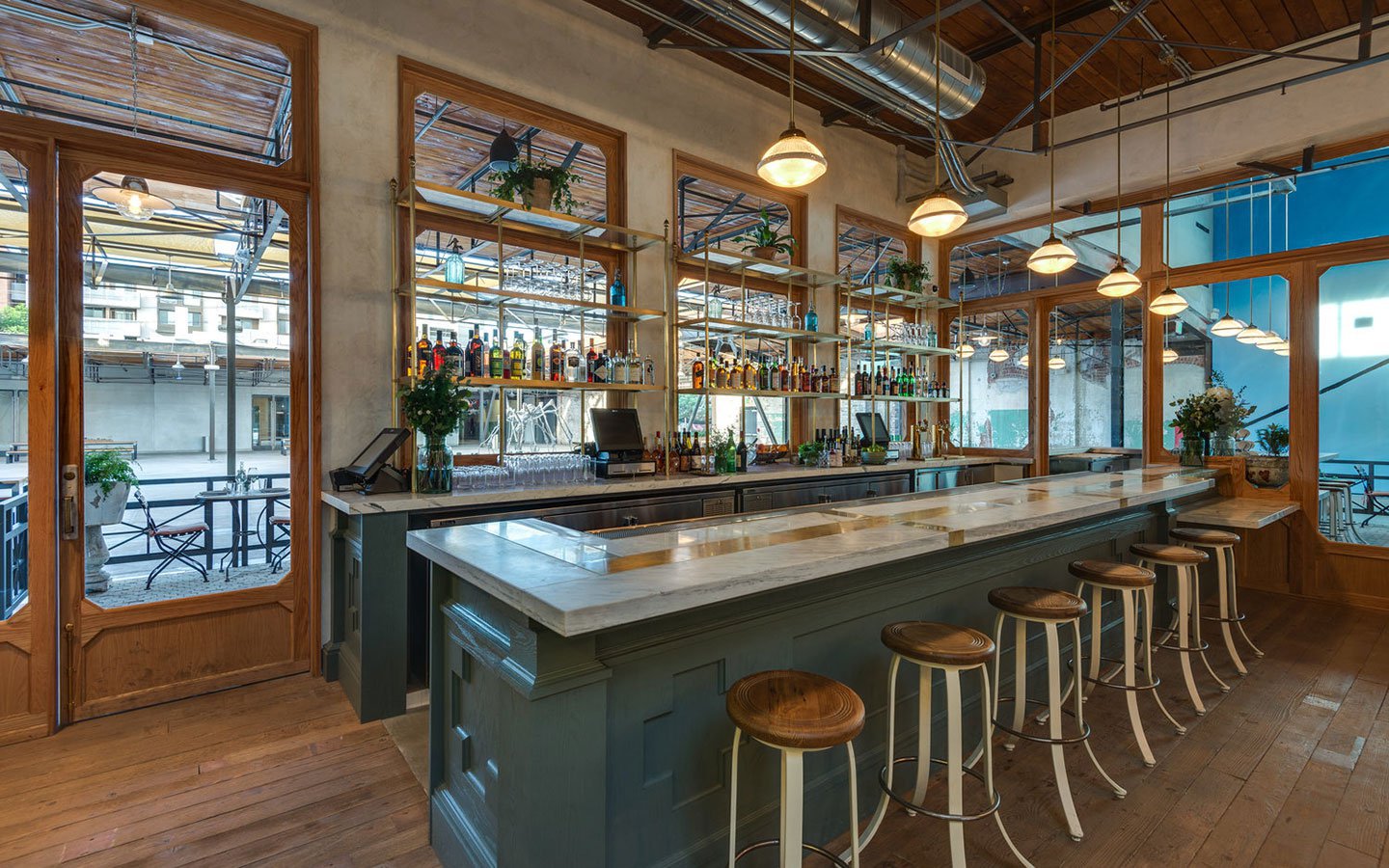 The lovely bar of Manuela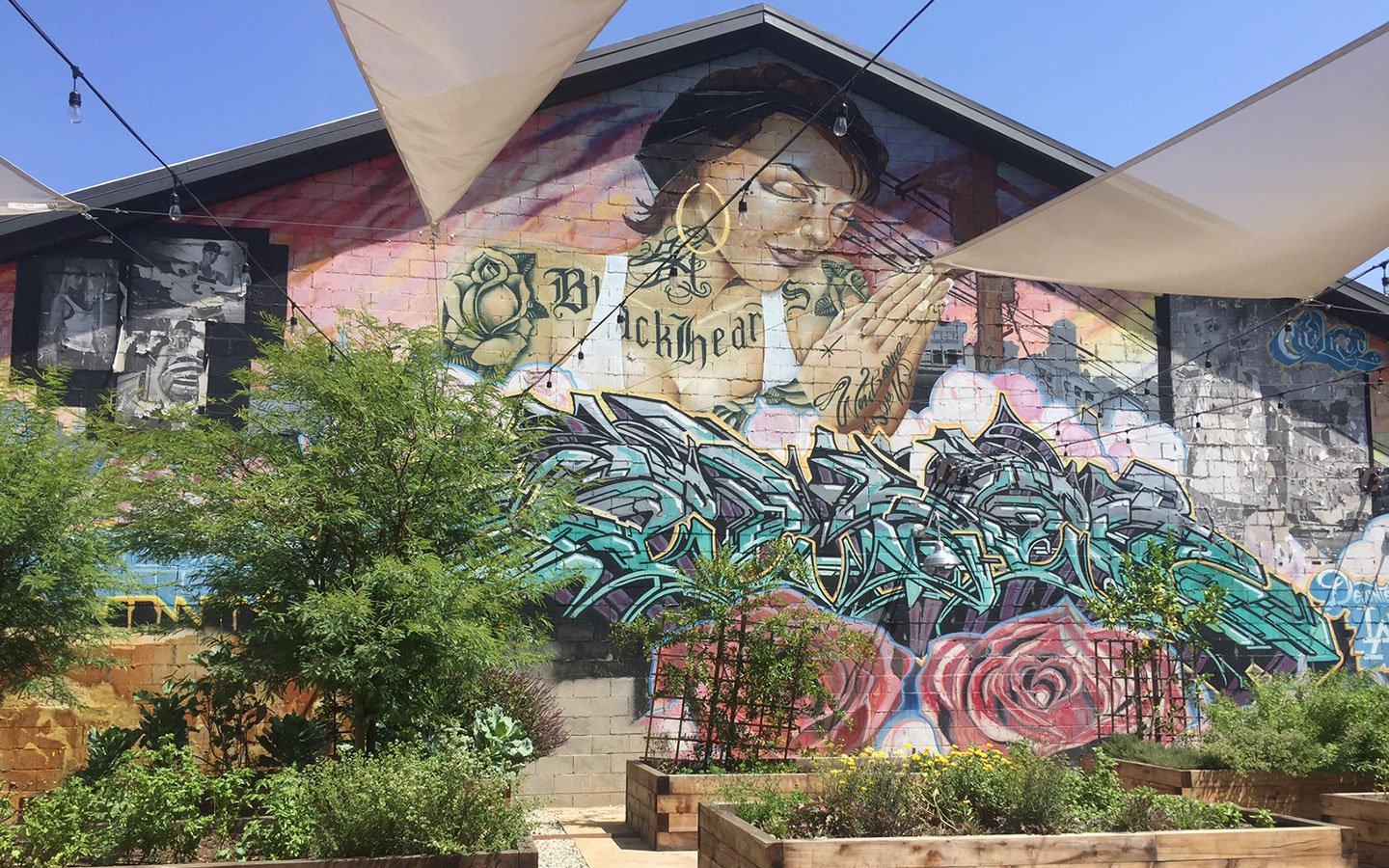 Hauser and Wirth public garden space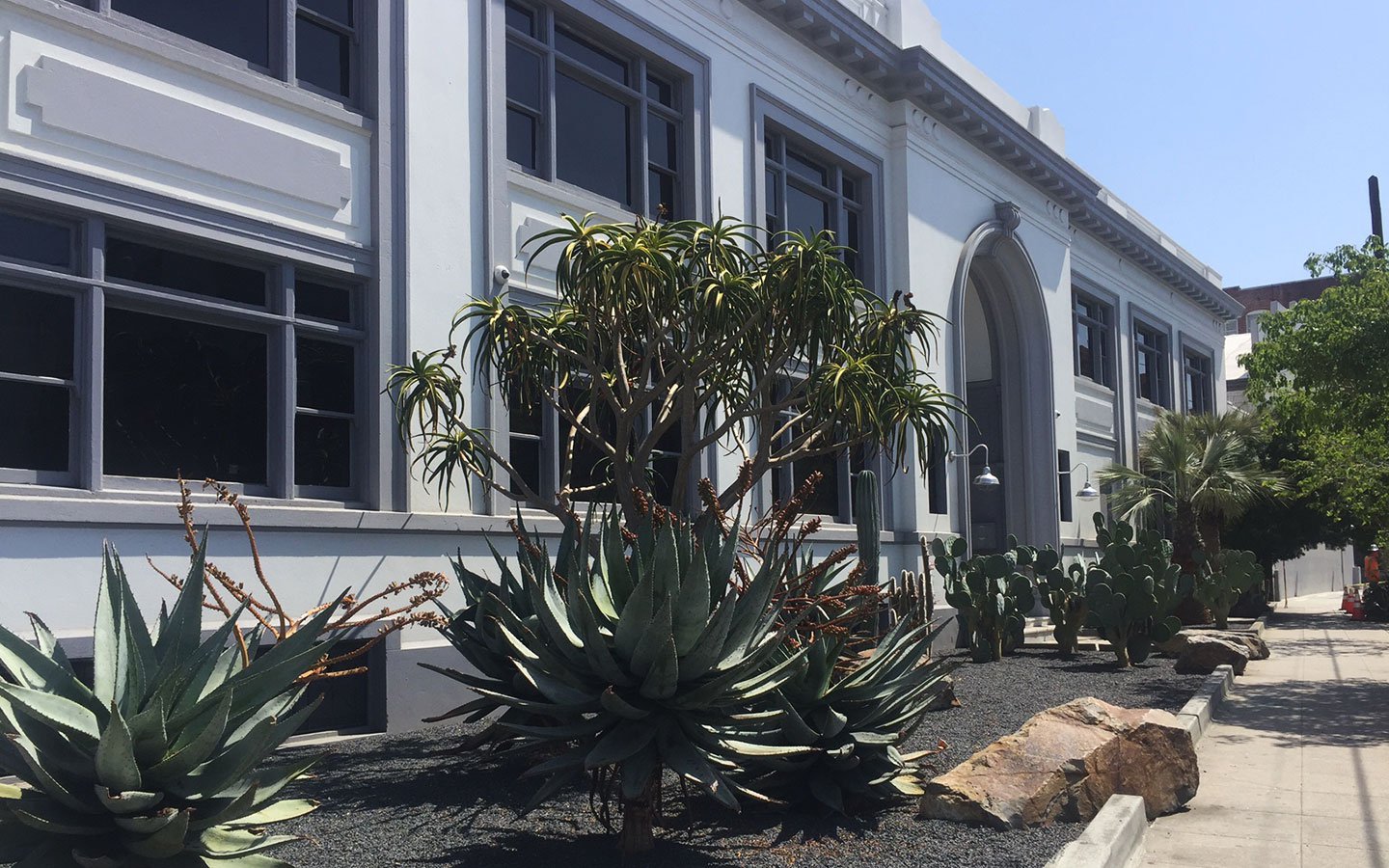 Hauser and Wirth exterior
Outdoor art installation at Hauser and Wirth
Saunter around the historic and industrially stylish Hauser & Wirth arts center for some more eye candy and inspiration. It's set inside an historic flour mill complex, and features an outpost of the Swiss gallery juggernaut. We recently saw the fantastic and otherworldly 'Mike Kelley: Kandors 1999–2011,' and until May 18, 2018 you can catch the work of noted French-American artist Louise Bourgeois in her first Los Angeles solo exhibition. We always follow up our art outing with a bite to eat and cocktails at sexy restaurant Manuela, which has a stylish outdoor bar. A stop at this lovely setting, surrounded by an international crowd of fab locals and travelers, is a must. The restaurant gets its herbs from the sweet little garden on the compound, also a relaxing setting for some down time. Last but not least, there's a cool little museum-type store, amazing courtyard with public art installations and a highly curated bookstore.
There's more, much more, and we apologize to all the fab spots we omitted, and yes, also the early-adopting, groundbreaking mavericks who came before. So go exploring for yourself. After all, self-discovery is much more fun than following our pre-beaten track. International art critics and globetrotters like to put down LA for its lack of global chic and awareness, for never quite pulling it off the way NYC or Tokyo or Berlin would. But we think this spot is quintessentially LA and can totally compete. It's both rough around the edges and stylish. It's run-down meets well-heeled. It's just like the city itself, where underprivileged hoods rub shoulders with moneyed enclaves and upwardly mobile settings smack in the middle of gentrification. Most importantly it's alive and full of inspiration. It has heart and soul.