"I have always been fascinated by exceptional outcomes. The very things that rise above the ordinary, provide inspiration, influence our lives and, every so often, transform our collective experience."
Jay McGoodwin, Founder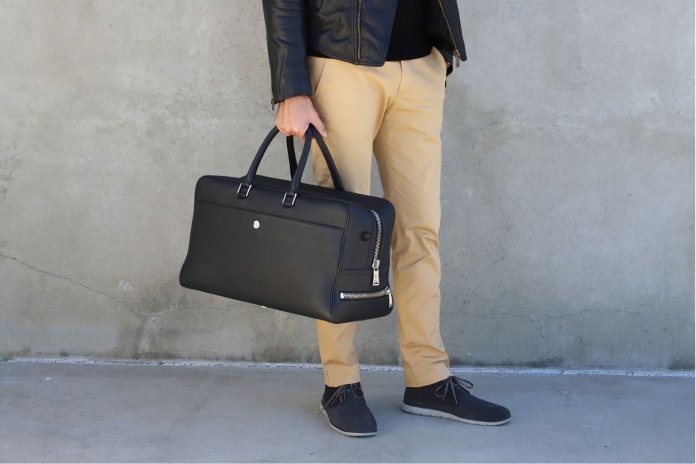 Two Beginnings Make A Start
There is always a beginning. Sometimes, more than one. Our first goes back to a teenage adventure in Lisbon, Portugal. My backpack was full, overflowing actually, and two hands can only hold so much. I bought a woven basket, roughly the size of our Weekender, to carry the stuff that simply accumulates the longer you wander. In college, that basket became my signature accessory. I was oblivious to how it must have looked. Rectangular and surprisingly strong, this carry-all was thoroughly tested in an era of learning by the pound; that is, the bigger the textbook, the more you presumably learned. That probably didn't happen, though no fault of the basket.
As expectations and responsibilities grew, my increasingly tired accessory was replaced by a simple portfolio case. I still have that thick leather case, with all of the scratches and stains of ambition. It looks better now than when I bought it. Later, that bag was replaced by a beautiful leather briefcase. It cost more than I could really afford, so I called it an investment, an interesting habit that still continues. When I finished grad school, I received still another briefcase, better than the last, as a gift to mark that particular transition in life.
In the years that passed, measured by all sizes and types of bags, I began to appreciate each of these bags as more than just a tool of convenience and utility. They reflected my advance through life and all the roles I played, and miles that I flew. They were silent companions to everything that I had experienced.
I imagine women might have similar feelings about their handbag purchases. Not long ago I joined a conversation that eventually landed on the subject of women buying their first "adult" bag. Not surprisingly, the concept of investment was also applied. Funny how that works, but great bags apparently have special allure that justifies all manner of explanation. Clearly, I had been a bag guy for some time.
How Hard Can This Really Be?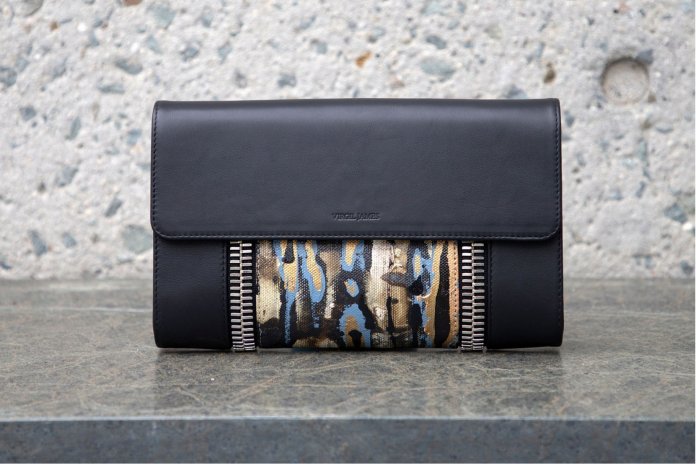 I should have known. Attempting to capture perfection in the luxury bag business is sheer madness!
The second beginning was much more fateful, and astonishingly fast. A while back, I had the brilliant idea to hire a personal assistant. I had fully rationalized the need and enormous savings that would accrue from this action. One of the candidates interviewing was also trying to resuscitate her accessories purse business. Red flag, probably, and although she didn't get the job the gods must have been watching over her. I was a bag guy with a fantasy of creating the bag of my dreams. Indeed, the perfect set-up.
In retrospect, I missed the lesson. Excess time and money, even small amounts, have a way of distorting – in some cases, deeply distorting – otherwise rational decisions. So, quicker than you can catch a tick, I was in business with a Texas purse maker. While that didn't last, the damage was done, and the real beginning was underway.
As an expert customer I knew what I wanted when it came to bags and was pretty certain that the only way I could get perfect was to make a bag myself. Remarkably, I'd survived and even prospered with that mentality so, why not again? My goal was simple. Design a classic-style leather duffle – something the Kennedys or James Bond might have used – with the best of everything and just the right touches to make it completely my own. If the bag was really great, I might sell a few but all I really wanted was one bag. At first.
In full disclosure, I was that guy in high school who was actually paid to fix people's expensive foreign cars. I was also that guy who much later taught entrepreneurship to MBA students. And I was that guy who got the jobs he wasn't supposed to get. So really, one bag. An art project. A creative outlet. Fun in the midst of life's travails. What could possibly go wrong?
Thank God, memories are short. It was only three months after the Texas experiment failed that I thought, "If I'm going to do this I really need to be strategic, patient, and thorough in my approach." I sounded like a young venture capitalist! And I promptly advertised for an experienced accessories designer to help. Frankly, I wasn't even sure such a position existed so you can imagine how surprised I was when live people responded. And more surprised when I found the perfect partner, and my first employee.
It's always a jolt when things go from fantasy to let's-be-serious. The next thing I knew, one bag became a business with a name and generational dreams. It became a lifestyle brand with words like authentic, uncompromising, exceptional, engineered, elegant, craftsmanship, and artisan. And, of course, it started to cost more than one bag.
After all, what we're really selling is art!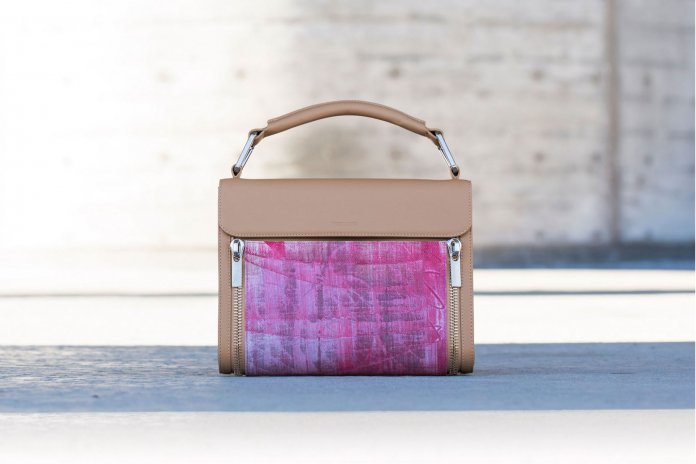 Our goal? integrate cool creativity and unique artisanal touches to build exclusive, limited-edition collections.
Everyone is encouraging when you're spending money. Soon enough, there were eight designs. Yes, women needed bags even more than men. And eight became a collection, and then one collection became three. Twenty-four bags in all. Yeow! What happened? After all, I was patient and thoughtful. Maybe a little inexperienced, but still.
Looking back, I wanted this, and like I used to tell students and entrepreneurs, you have to be a little naïve, maybe a bit stupid, to start something new, for the challenges and hurdles are more than you can possibly imagine. In the early days, I think what saved me was my lack of urgency. I paced everything, simply because I was busy supporting other ventures.
Four years flew by. Designs were changed and perfected. Relationships developed, suppliers tested, absolutely gorgeous raw materials acquired and, finally, prototypes made. Who would believe that it's possible to covet a zipper? This was the marriage of art and technology, a sweet spot for me. And my inexperience had its benefits. I didn't know what couldn't be done, so I did it.
Finally, I did get that "perfect" bag. Of course, the thing about perfection is that it can always be made better. So, my obsession launched Virgil James, and our pursuit of better continues.
Unchanged from that first plan on a napkin (cliché but true!), we follow a few simple rules. Use the best available materials, and American craftsmanship, to make products that get better with age. Balance form and function to deliver everyday usability with timeless design. And, most importantly, integrate cool creativity and unique artisanal touches to build exclusive, limited-edition collections.
In due course, I'm losing that initial naiveté. But no matter the challenges, I remain convinced that there are lots of folks who want what Virgil James has to offer. They want quality, timeless design, and exclusive creativity. After all, we are really selling art. Now, we just have to find each other.